Device Security
Ricoh offers a range of device security solutions from secure printing for sensitive documents through to safe storage and data management. Ricoh's devices run on our proprietary operating system and user interface, a core component of our security defence. With a modified kernel, no unnecessary modules and digital signage, only Ricoh approved applications can run on our devices.
---
The Ricoh Philosophy - Security is in our DNA
Ricoh takes a layered approach to device security. Our approach which starts with each device being independently tested and verified against the IEEE or ISO 2600.2 standard.
Is your business secure?  Recognise the cyber security risks you need to be aware of (and how to solve them) with our guide: Realities, risks and solutions in security
To learn more about our security capabilities, download the Ricoh Security Report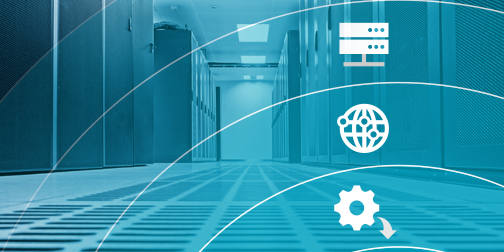 Information security management is multifaceted and includes everything from capturing, storing and permissions management to output, distribution and scheduled destruction. If it is lost or tampered with, it can directly threaten the company's reputation and commercial advantage, as well as the privacy and trust of employees and customers. Businesses need to ensure both the confidentiality of information, so that it cannot be stolen or leaked, and its integrity, so that it cannot be changed.

Added to this, mobile working is increasingly prevalent and information needs to be protected in transit. Additional security measures need to be in place to accommodate file sharing from any location. Information needs to be stored securely and access needs to controlled and monitored.


How can Ricoh help?

Smart all-in-one printers with optical character recognition (OCR)
Our range of smart devices allow you to digitise documents with ease and upload them straight to secure storage (SSL encrypted transfer). Users can create password protected PDFs with security controls as well as adding a digital signatures to documents from the device or laptop. Other features include limiting access to specified functions to authorised users or limiting which devices users can print to.

Streamline NX
Protects sensitive documents including a secure document release feature with tracking

Enhanced Locked Print NX 
Take control of access to the printing of sensitive information while adding a level of flexibility and quality control to your document workflow

FlexRelease CX
Securely submits print tasks from any location using the Ricoh cloud platform. Data is protected with 256-bit encryption. Control document security by configuring the automatic deletion of document information after a certain amount of time has expired

GlobalScan CX
Flexible and secure way to send, store and access scanned documents using Ricoh's cloud platform. Scan direct to the cloud from a Ricoh all-in-one printer with 256-bit encryption. Enables secure document access from any location using a wide variety of mobile devices.

Secure managed document services
Ricoh solutions to optimise the document management process, from creation and use to secure archiving.

Transform paper processes to digital ones
Platform of services that includes secure system ISO 21001, ISAE 3402 pay-as-you-go secure offsite cloud based data storage. Includes Accounts Payable, Accounts Receivable and Ricoh Click and Post.



Read more about our device capabilities

One of the biggest security threats to a business is its people. Hard copy documentation presents a significant business risk both in terms of theft and employee negligence and many organisations lack the necessary security measures to prevent unauthorised output of confidential documents. In addition, many organisations are increasingly making use of free file transfer or storage solutions which can pose a significant data security risk where Trojans and other viruses have been known to piggyback on files shared through free services.

In addition, many hardware devices are now information terminals that can act as vulnerable gateways to business information. Businesses must be as cognisant of securing devices like printers, copiers and presentation equipment as they are of the more commonly suspected laptops and servers.


How Ricoh can help

Smart all-in-one printers
Ensure only authorised users can access specified functions like printing and scanning. Devices include SSL encryption which uses a private key to encrypt data scanned to server, along with digitally signed firmware updates so that malware cannot be installed. The paper tray locking solution protects sensitive material like certification templates and vouchers within the paper tray.

GlobalScan NX
Flexible and secure way to send, store and access scanned documents using Ricoh's cloud platform. Scan direct to the cloud from a Ricoh all-in-one printer with 256-bit encryption. . Integrates with 3rd party cloud storage solutions.

Enhanced Locked Print NX
Suspends document printing until the authorised user enters the correct PIN from the device control panel.

Ricoh Interactive Whiteboards
Designed for maximum data protection. Content can be securely stored and password protected. Content of timed out sessions is deleted and remote sessions are managed within LAN environment.

Data Cleansing Service
Professional service for removing data from end-of-life devices. Certified and auditable.

As businesses grow, more devices and systems need to connect to each other. Business need strategies to ensure that the device infrastructure can grow without it posing a security risk. As mobile working increases, additional measures need to be place to protect mobile devices and balance the need for information sharing with its duty to protect critical data.



How Ricoh can help

Workplace & Mobility Solutions

We can deliver the tools and systems to meet your digital workplace objectives. Enabling agile working, collaboration and access to business applications and data from any device, at any time.

Meeting the needs of your end-users and enabling agile working requires knowledge of the tools and systems available. Leveraging Ricoh's expertise is an efficient way to evaluate opportunities for your digital workplace and our specialists can add value from design to implementation.

Discover how we can design, scope, build and maintain your business network, whilst incorporating scalability, stability and security.

With the exponential growth of data and connected devices, the demands on the network have never been greater. To meet the expectations of users and needs of the business, transforming, managing and supporting an efficient and secure network is essential for communications across your organisation. You also need confidence you can prevent and monitor unauthorised access, misuse or malicious attacks. Our experts will assist you in the design, implementation and management of your network, ensuring alignment with business needs.
---
Didn't find what you were looking for?
If you didn't find what you were looking for then contact Ricoh and we can help you.