Ricoh eService
Making it simple for you to manage your Ricoh products online
About eService and One Ricoh
eService is the quickest and easiest way to order Ricoh consumables such as toner, track usage, request support and submit meter readings.
eService is now part of One Ricoh – a more integrated online service, with more features and functions in one convenient place.
Welcome to One Ricoh
Ricoh eService makes it simple for you to submit orders and information for your Ricoh equipment. You can also make enquiries about Ricoh products easily.
Sign in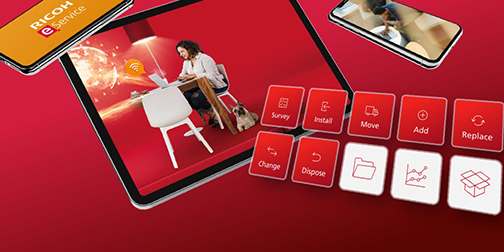 Existing eService customer?
If you've activated your account by updating your password, you can use the new eService straight away.
Sign in to eService