Higher Education
Given the current disruption, Higher Education Institutes are seeking ways to accelerate digital transformation and enable secure and sustainable solutions. It's important to implement solutions that support student and employee wellbeing, blended learning and distance education. Discover how to create a smart and safe campus, enable social distancing measures, and enhance learning and collaboration from any location.
---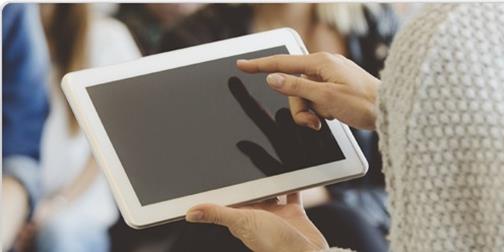 Student Communications Management
Enable your university to create tailored content based on student preferences. As the number of students applying for higher and further education increases, institutions are looking for more effective ways to attract candidates.
---
Collaboration Spaces
Create collaborative working environments that offer relaxed settings for group learning. Designed to appeal to both students and staff, each space can be customised to suit the specific needs of a university.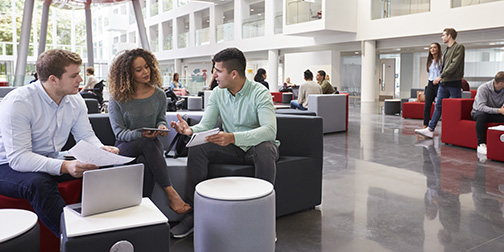 ---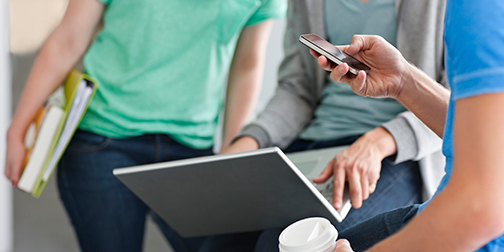 Mobile and On-Demand
Offering universities and colleges anytime, anywhere printing from mobile devices. Supporting the bring-your-own-device trend so that students and staff can easily print from any mobile device to any printer on campus.
---
Collaborative Learning
Introduce active learning to drive better student engagement because more students will attend lectures and study for qualifications remotely, enabling universities to attract students from across the world.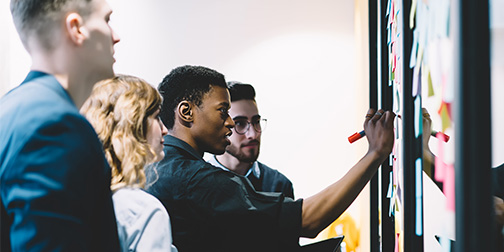 ---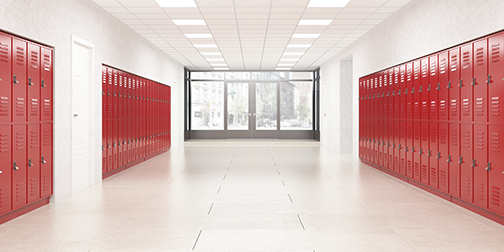 Building a Smart & Safe Workplace
Remote & flexible working and student and employee wellbeing are vital to your university. Enable employees and students to work together, anywhere with secure, simple to use communications tools, signage solutions and smart meeting spaces.
---
How we can help the University Services Director
Discover our solutions that will help you to accelerate the future of education, drive better learning experiences and develop a healthy and sustainable campus.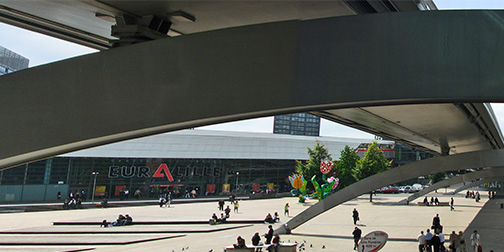 Discover how Ricoh facilitates virtual classroom solutions at University Medical Centre Utrecht - watch this 2 minute video.
Future of Work

A supporting study of European workers reveals that the majority believe that as technology improves and automates tasks, employers must empower their staff to achieve better work-life balance.

Generation Innovate

A new study from Ricoh Europe, conducted by Coleman Parkes, examines how SMB leaders approach innovation and the need to evolve to survive.

Workforce United

A new study from Ricoh Europe, conducted by Coleman Parkes, examines whether the opinions and attitudes of different generations in the workplace have grown apart or shifted together.
---
Get in touch
Find out more about our Higher Education solutions today!