Ricoh's productive high quality Pro™ L5160 large format printer celebrates Buyers Lab Award
Ricoh Europe, London, 10 October 2019
–
Ricoh's
innovative technology has again received Keypoint Intelligence - Buyers Lab's seal of approval. The
Ricoh Pro L5160 dual CMYK
large format production printer has won the 2020 Pick Award for Outstanding High Production CMYK Eco-Solvent /Latex 54"/64" Printer. The prestigious accolade was presented to Ricoh during VISCOM in Milan, Italy.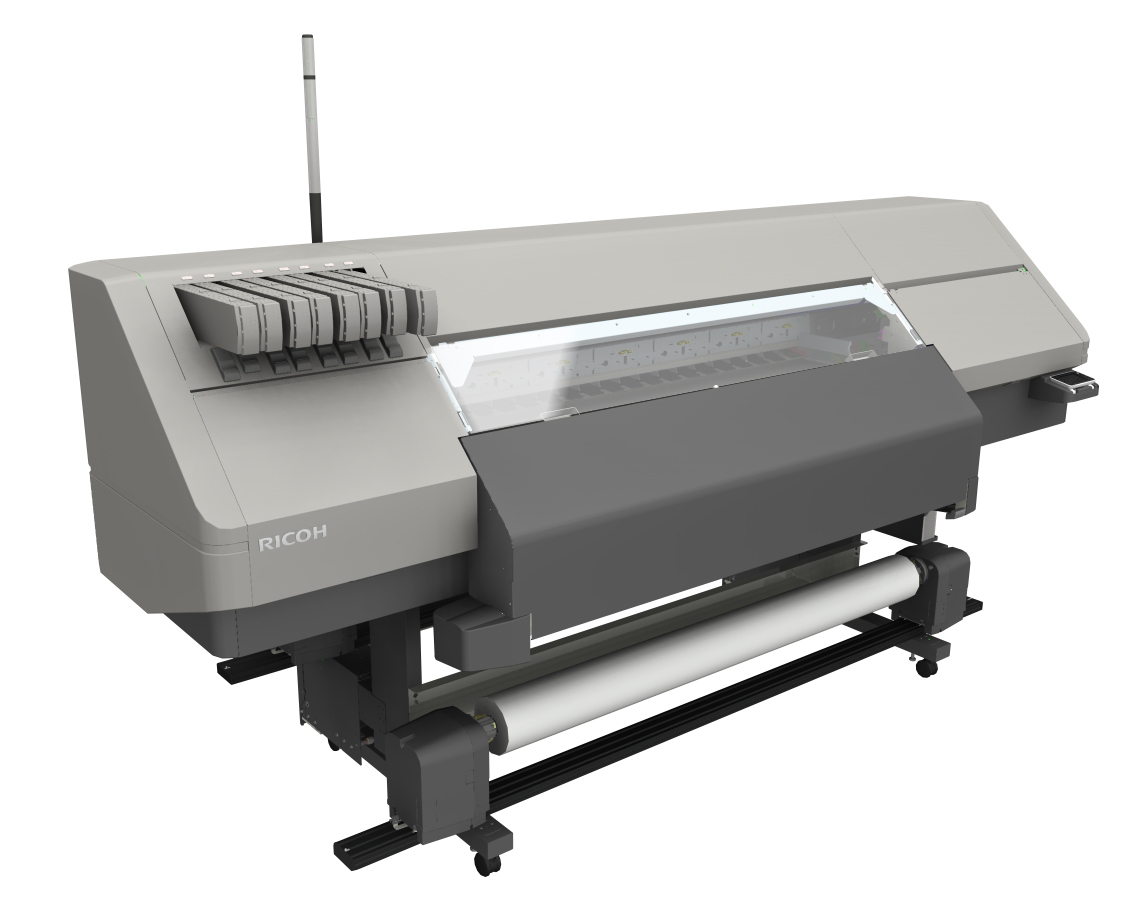 Buyers Lab, the world's leading independent evaluator of document imaging hardware and software, chose the winning system following an in-depth review of a comprehensive set of technical criteria.
Buyers Lab highlighted the system's above average productivity across all quality settings and exceptional dimensional stability for precise creation of multi-panel jobs. It also acknowledged its superior usability via an intuitive colour touchscreen and straightforward ColorGATE production 10 RIP software as well as its consistently vibrant high contrast and photo-like image quality.
Keypoint Intelligence - Buyers Lab stated: "The dual CMYK Pro L5160's fast speed lends itself to being an ideal choice for busy print shops needing to deliver large format print jobs under tight deadlines. It also produced a majority of halftone images that were vibrant, sharp and 3D-like in appearance. Moreover, we noted negligible variations in both colour and size when the Pro L5160 printed large panels in repetition, which means any business looking to expand its application scope can count on this device to deliver seamless output for wall-hanging or other side-by-side display work."
Eef de Ridder, Vice President, Commercial and Industrial Printing Group,Ricoh Europe, says: "We are delighted that our leading large format production devices are being recognised for their superior technology and performance capabilities. This agile and versatile solution combines Ricoh inks, Ricoh print heads and Ricoh design to empower users to deliver a wide range of applications quickly, easily and to a very high quality."
The Ricoh Pro L5160 was developed to respond to progressive printers' and Sign and Display specialists' needs for broader job capabilities (CMYK plus white), faster short run production and enhanced productivity (CMYK). It prints at segment-leading speeds of up to 46.7sqm per hour in outdoor standard mode and 25sqm per hour in indoor standard mode on applications up to 1,200 x 1,200 dpi. Offering automated maintenance and Ricoh's GREENGUARD-certified high opacity latex inks the Pro L5160 also brings ease of use and environmental benefits.
For more information visit www.ricoh-europe.com.