Ricoh Ireland boosts business growth for Definition Print in €500K partnership
Ricoh Ireland's Document Production Centre produces Definition's complete print range
Benefits include greater print quality, product diversity and team efficiency
Partnership also enables Definition to take control of costs 
Small team can fulfil larger print runs and higher volume of projects
Dublin, 13th December
–
Ricoh Ireland
today announces that it has enabled business growth for print management company Definition in a five-year partnership deal worth €500,000.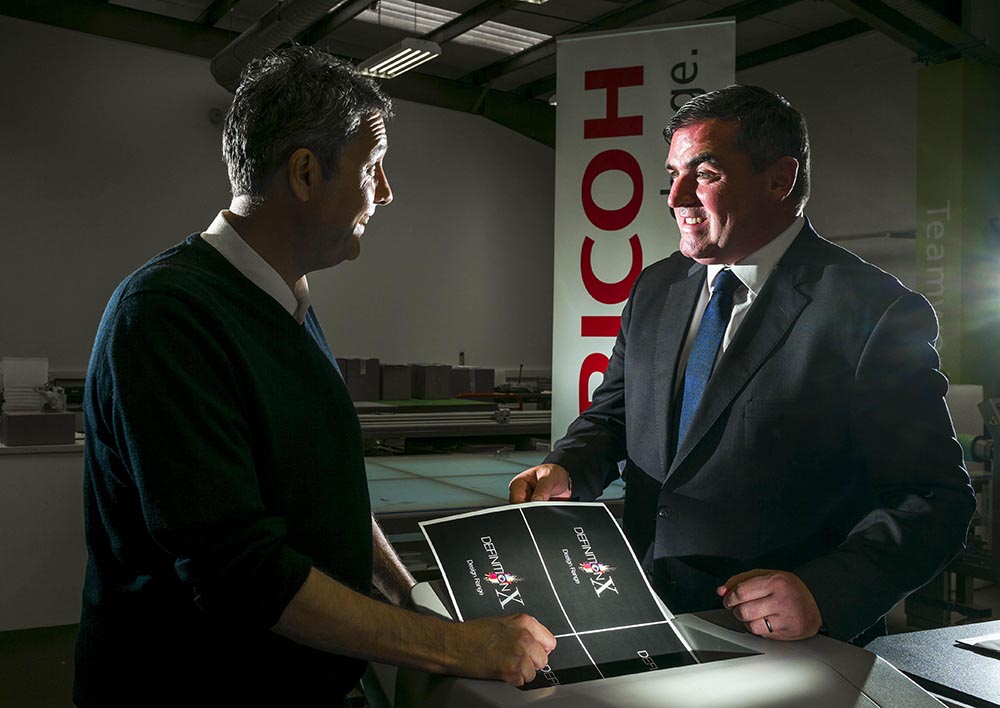 Definition, which produces promotional items and corporate gifts for a variety of organisations in Ireland – including major banks and leading retailers – utilises Ricoh Ireland's Document Production Centre, located in Glasnevin in Dublin, to produce its complete print product range.
The Document Production Centre offers Definition a full portfolio of print services including large format (pop-up banners, large posters and boards), finishing (booklet-making, mounting, lamination and binding) and personalisation (certificates, brochures and corporate gifts). Ricoh Ireland also arranges for the goods to be delivered to locations throughout Ireland.
As well as boosting product diversity for Definition, Ricoh Ireland also enables the print management company to deliver better quality print materials and bring customised designs to life for its customers, with a wide range of options and formats available.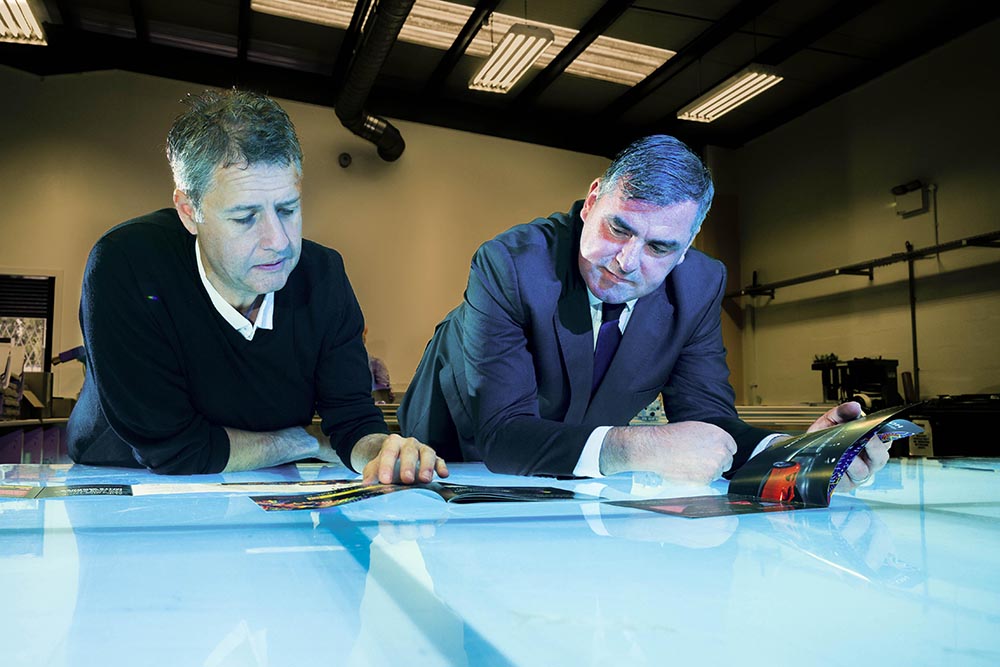 To ensure the production of high-quality print goods, the Ricoh Ireland team performs additional control checks on products and delivers proactive support services, including expert advice, during projects.
Furthermore, the partnership helps the small Definition team to be more efficient and productive by giving them the capacity to complete a higher volume of projects and fulfil larger print runs. In turn, this enables the organisation to take on more customers and grow the business.
As a result of Ricoh Ireland's support, Definition has been able to adapt to changes within the print industry and remain competitive. It has also allowed the organisation to take control of its printing costs and reduce operational costs.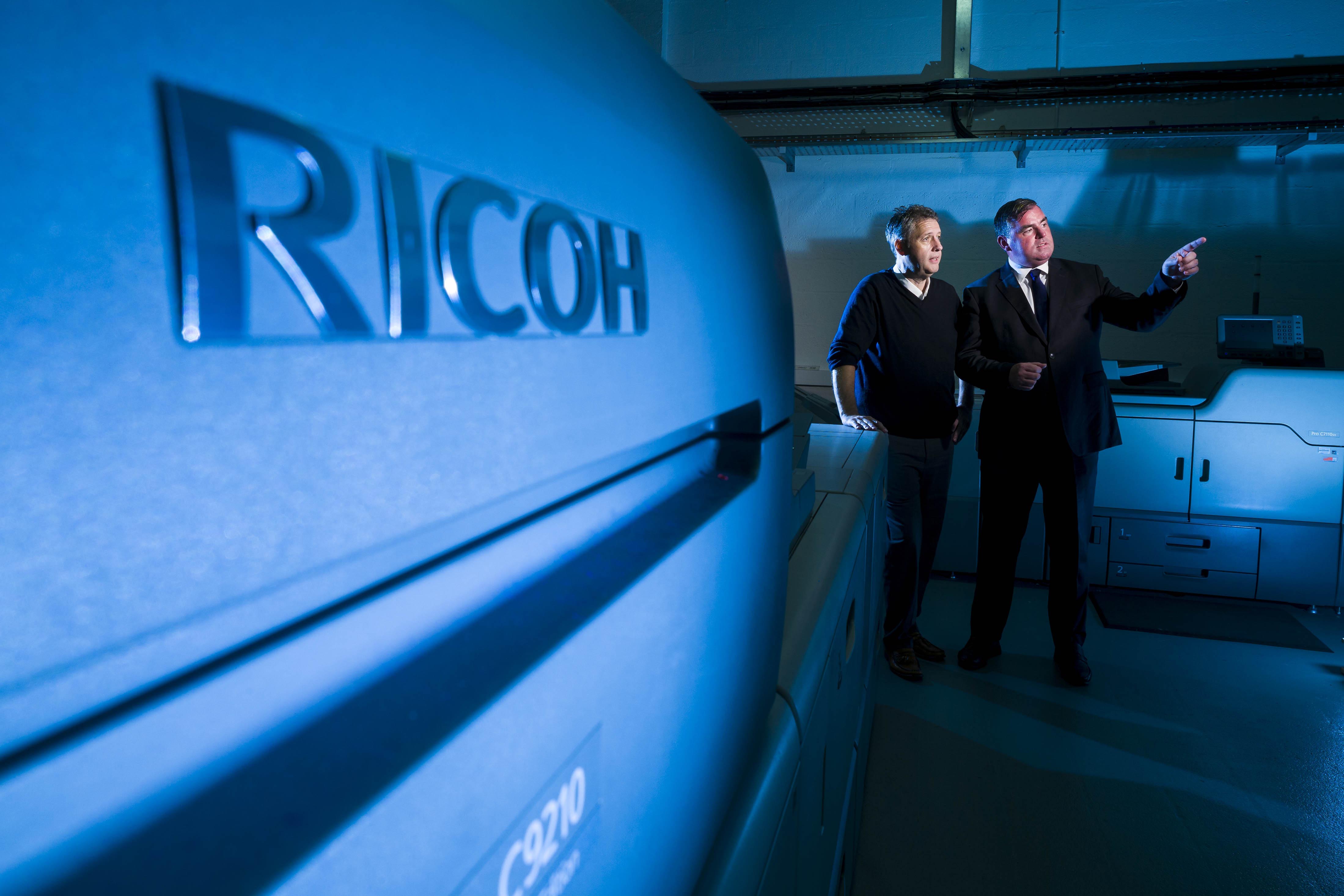 John Kelly, managing director, Definition, said: "To continue delivering on-demand print services of the highest quality, we needed to outsource our printing and finishing to a trusted provider. As ours is an industry that has changed significantly and continues to, we also had to find a way of diversifying and innovating to stay competitive.
"Ricoh Ireland has not only improved our printing capabilities within the office but has enhanced our capacity and boosted our offering. The team makes us look good through the quality and variety they offer. Without that, Definition wouldn't be supplying the goods it is, or working with the clients it does. We've grown with them and we've grown because of them – there's no doubt about it."
Gary Owens, manager, Ricoh Ireland Print and Document Services, said: "We have invested significantly in our Document Production Centre recently and have added new capabilities with the most up-to-date technology and equipment. Seeing the rewards of this through customers such as Definition gives us an idea of not only the evolving print requirements of our clients, but also their customers.
"Like Ricoh, Definition is a company that is having to constantly develop its approach to coincide with industry and technology advancements. Helping the team in this endeavour and supporting them in their growth journey is incredibly rewarding."