Ricoh announces 110 jobs and €6.5M investment in new Irish HQ
New jobs will more than double Irish staff base to 190 in next three years
A separate 30 jobs were created in the last 18 months, bringing current staff base to 80
Investment reflects consistent revenue growth for Ricoh Ireland, which aims to almost double revenues to reach €32M in next three years
New 4,200ft2 facility showcases best in technology and focuses on employee engagement and digital transformation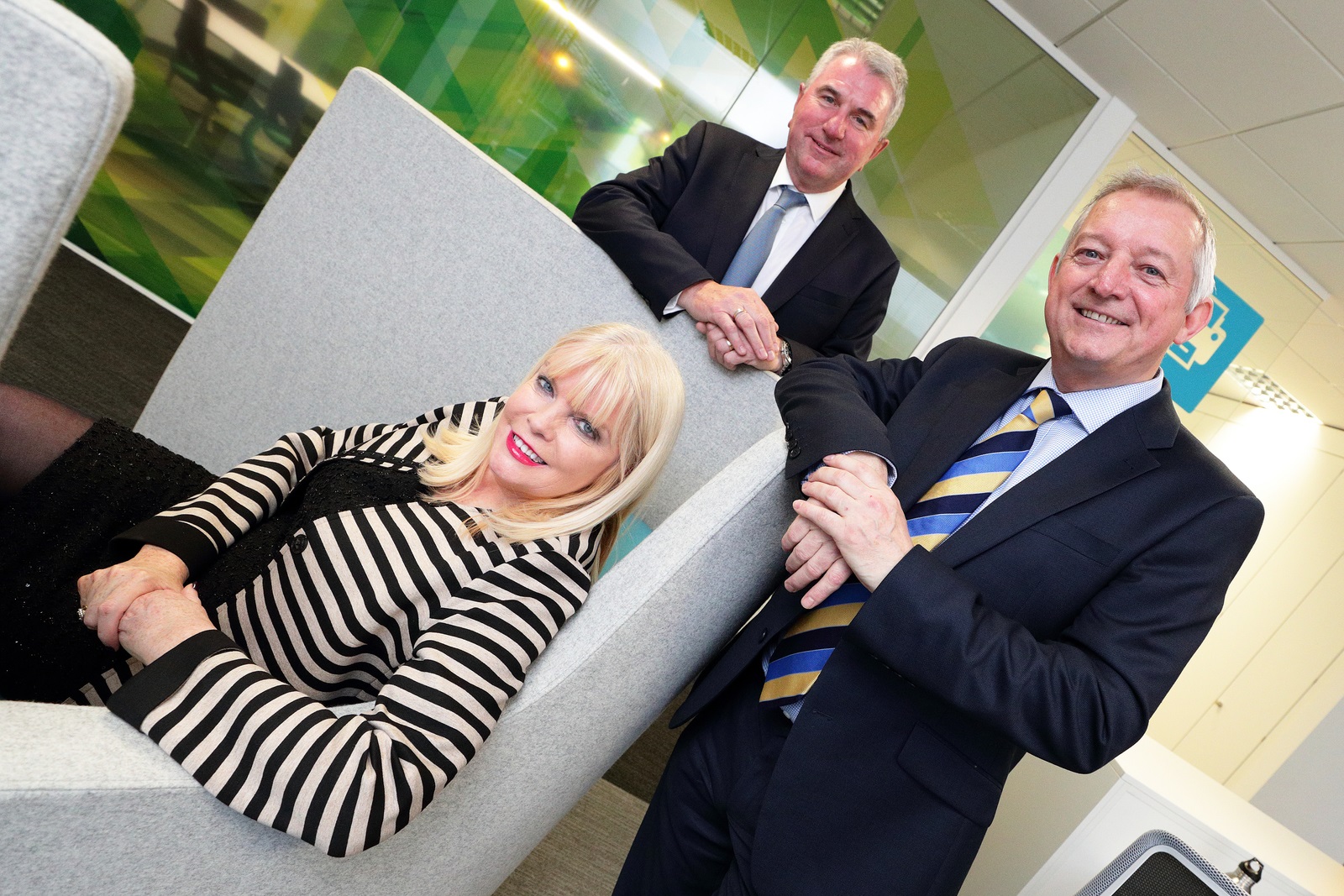 Dublin, 23rd February, 2017 – Ricoh Ireland today announces the opening of its new Irish headquarters on the back of a €6.5million investment. The HQ will welcome an additional 110 team members over the next three years as Ricoh looks to grow its Irish business to 190 people by the end of 2019. The jobs and investment were announced at the official opening of the new Irish base in Airside Business Park, Swords, Co. Dublin, in the presence of Mary Mitchell O'Connor TD, Minister for Jobs, Enterprise & Innovation.

The new HQ, combined with the investment and jobs, demonstrates Ricoh's ongoing commitment to the Irish market and will help Ricoh Ireland to almost double its revenues from last year's €16.4 million to €32 million in the next three years. Ricoh Ireland's retained earnings and growing revenue stream will fund the investment.

Contributing significantly to the increased revenues and expansion are Ricoh Ireland's business process services – which enables streamlined document workflow – and production print offerings, both of which have been major areas of growth recently. In the last 18 months alone, the company created 30 jobs – separate to the 110 new jobs announced today. Over the next three years, Ricoh Ireland will look to fill roles in the areas of technical engineering, software solutions, business development and operations management.

In order to attract and retain existing talent, the 4,200ft2 facility was designed with the purpose of being a quality work environment. Ricoh Ireland employees were engaged in the design and planning of the new HQ, which was built to centre on the Four Cs – collaboration, contemplation, communication and concentration – with designated areas and tools to encourage each element.

Showcasing the best in technology, the new HQ provides an opportunity for customers to see a live working environment of the future. With features including interactive whiteboards, unified communications and the best in document workflow, the Irish hub embraces flexible, mobile working and allows business customers to see how digital technologies can transform their workplace.

The new HQ will continue to focus on Ricoh Ireland's core areas of business: managed document services, communications services, production print, business process services, software solutions and professional services.

Speaking about the announcement, Gary Hopwood, general manager, Ricoh Ireland, said: "Today's announcement underlines Ricoh Ireland's success in embracing digital transformation and helping our customers to do the same. The new HQ truly is the feather in our cap, showcasing how we have used technology to pioneer the workforce of the future.

"Our revenue stream in Ricoh Ireland continues to grow and we want to continue driving that forward. To achieve that, we needed a new office space that could facilitate a much larger workforce that will be instrumental in Ricoh Ireland's future success. We expect to see significant returns on this investment for many years to come."

Minister for Jobs, Enterprise & Innovation, Mary Mitchell O'Connor TD, said: "The workforce is rapidly changing and Irish businesses must ensure they cater for the younger generations that are currently scaling up the career ladder. Ricoh Ireland's new headquarters is an excellent example of how businesses in Ireland can innovate to transform the workplace, attract and maintain talent and maximise employee productivity and engagement.

"This jobs announcement showcases Ireland's attractiveness to global organisations as a business hub. We have an extremely talented, multinational workforce and Ricoh is demonstrating its faith and confidence in our people with this announcement today."

Phil Keoghan, CEO, Ricoh UK & Ireland, said: "Ireland is viewed as a key area of growth for Ricoh and we will continue to make significant investments in the company's continued success here. Its strong portfolio of indigenous and global accounts is testament to the outstanding performance of the Irish operation.

"Ireland has the skilled workforce and international relationships that make it a very attractive location for any organisation with a global presence. This announcement demonstrates Ricoh's consistent confidence in – and commitment to – the Irish market."

Ricoh is a global technology company, headquartered in Japan, which specialises in print, document management and visual communications solutions. It has global revenues of more than €18 billion. Ricoh has been operational in Ireland since 1980. It also has a document production centre in Glasnevin, which saw a separate €250K investment in 2016.