Why work for Ricoh?
At Ricoh we know that our strength is in our people. We work across 180 countries and employ over 100,000 people and continuously look for ways to bring new opportunities to our employees.
Career and personal development
As a diverse business, we offer a range of learning opportunities for employees to develop and grow. We provide online learning programmes, e-learning and classroom training and offer job related training and professional development. We also deliver first class academies within leadership, sales and technical disciplines.
We aim to help our employees excel and enhance their skills to meet future business needs, and our credo is to 'create engaged, high performing teams and employees who have the opportunity to capitalise on their potential'.
Our interactive online learning portal provides personal development and training and hosts our learning schedule, so you can see which programmes aligned to your job role we are running and when.
Our leaders are central to our continued success, and we invest heavily in both practical and accredited leadership programmes for junior, middle and senior managers. All of our programmes are externally recognised by either the Institute of Leadership and Management or the Chartered Institute of Management.
We also offer many growth opportunities for our technical and specialist employees. If you choose to join Ricoh, you can be guaranteed that you will never stop learning, exploring and growing within our business.

Video : Ricoh imagine.change. Challenge Trophy
Video: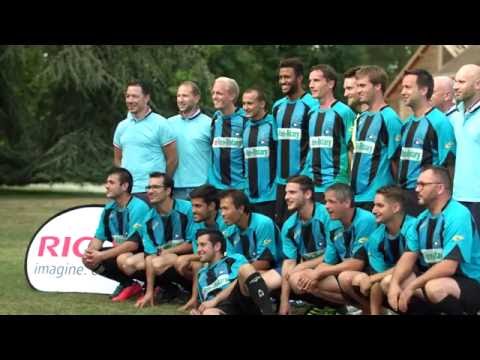 Diversity policy
Ricoh is committed to equality of opportunity and to a proactive and inclusive approach to equality. No applicant or employee will be treated less favourably than another on the grounds of age, disability, sex, gender reassignment, pregnancy, race, sexual orientation, religion or belief, marriage or civil partnership.
---
Looking for a new position? Explore the career opportunities in your region and apply for a job at Ricoh.